15 Oct

Five Ideas for the 117th Congress Rules Package

in

Government Reform

Congressional Calendar and Schedule

The House calendar is inefficient for legislative activity. The House spends too little time in Washington to build relationships, meaningfully engage with their committee work, and adequately deliberate on the important issues of the day. At the same time, the typical day-to-day schedule for members of Congress is frenetic and impractical. BPC analysis found that extensive committee scheduling conflicts affected as much as 30 percent of the House on one recent day.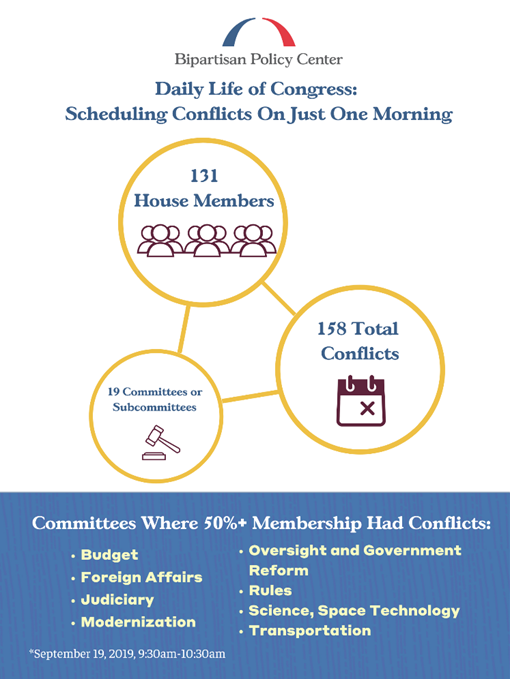 Modernizing Congress
The House Modernization Committee recently reported its final recommendations. Key BPC-supported recommendations for Rules Committee consideration include:
Improving the Congressional Schedule and Calendar: Adopting block scheduling reforms to reduce committee scheduling conflicts and better divide time between district and DC work periods.
Restoring Article I Powers: Creating a new and fully transparent system for lawmakers to weigh in on how funds are spent in the communities they represent rather than delegate that authority to unelected decisionmakers in the executive branch.
Reforming the Budget and Appropriations Process: Requiring a biennial budget to combat the dysfunction in the current budget and appropriations process.
Amendments
The ability to participate in the amendment process has declined since the 110th Congress. Members have not been able to offer any amendments to more than half of the bills reported by the Rules Committee in both in the current and 115th Congresses, despite promises from leadership in both parties to move in the opposite direction.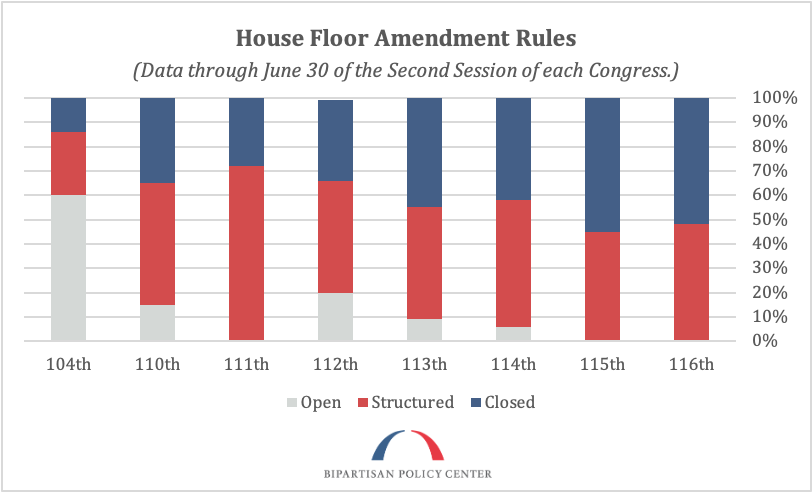 Unreported Measures
Unreported measures continue to make up a large share of the bills that come to the House floor despite new House rules creating a point of order against the consideration of measures not reported by a committee, giving members less opportunity to contribute to drafting legislation. 60% of those unreported measures in the 116th Congress were considered under a closed rule, meaning the bills were neither reported by committee nor did members have an opportunity to amend.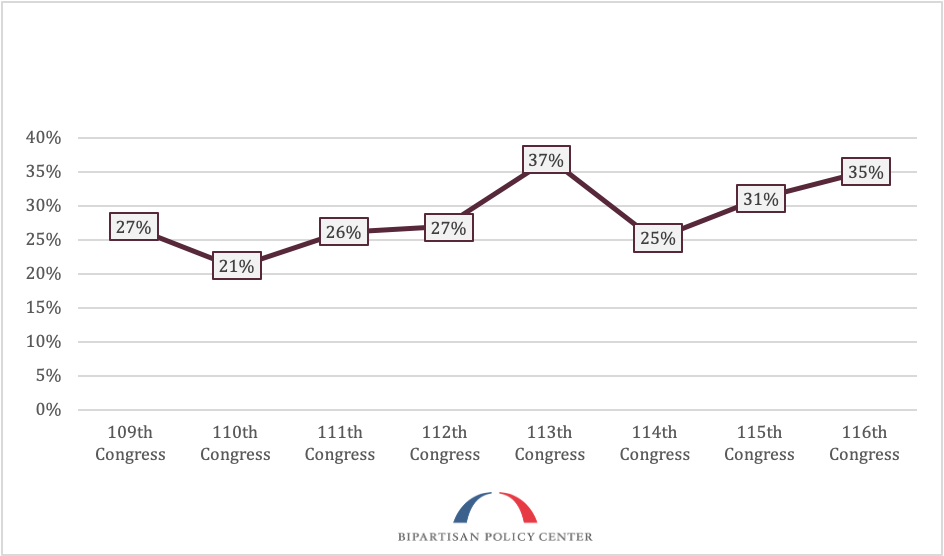 Consensus Calendar
Despite creating a new expedited mechanism at the start of the 116th Congress to advance bipartisan legislation to the floor, it has been used relatively little: Only one bill was placed on the consensus calendar in July 2019 and no further action on the bill has occurred.